I do agree with you.
I see the plan for American Dog and the film Bolt as almost two distinctly different creative works. I'd love for Sanders to make his film some day. I think it could actually be different enough than Bolt not to look like a repeat.
I have been extremely vocal in my disappointment that Chris Sanders was not allowed to stay on the project and steer it to match his vision. I've only been hearing good things about Bolt, so I'm looking forward to it, but it does look a lot more generic than the edgy, artistic vision Sanders had.
As for the reason my avatar says Bolt when it's not? I think few people besides animation fanatics know about when on behind the scenes of Bolt. They just assume Sanders' art is early art for Bolt, when it really isn't as American Dog was scrapped.
It's not a hard mistake to make when you compare American Dog's concept art: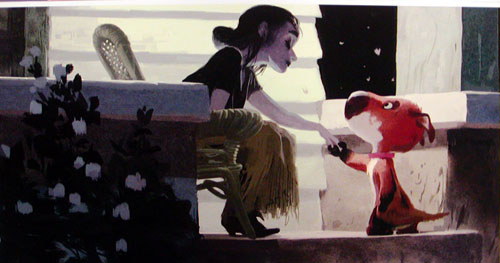 With Bolt's: